Skip to end of metadata
Go to start of metadata
Note: Edited for sharing on our wiki.
Friday, May 5, 2017

Dear Colleagues-
 

Yesterday, Republicans in the U.S. House of Representatives narrowly passed legislation to repeal and replace the Affordable Care Act, 217-213.  This vote stripped 24 million Americans of their coverage and dangerously altered our healthcare system.  The Republican bill will subject individuals with pre-existing conditions to faulty and expensive high-risk pools, eliminate lifetime caps on coverage - even on individuals with chronic illnesses, raise premiums on older Americans, and defund Planned Parenthood.  All but a few Republicans in Congress voted in favor of this bill and we will work tirelessly for the next 19 months to unseat them and take back the House. 

To help us in this effort, we welcome the new Chairs and Vice Chairs elected last weekend in New Mexico and South Carolina.  Congratulations to these new ASDC members!
 
New Mexico Chair Richard Ellenberg
New Mexico Vice Chair Neomi Martinez-Parra
South Carolina Chair Trav Robertson
South Carolina Vice Chair Lessie Price

This Wednesday, Deputy DNC Chair Rep. Keith Ellison previewed Resistance Summer on our ASDC General Membership call, an organizing program that will help states across the country renew their voter data before the 2018 Midterms.  More information will be available for state parties on Monday orTuesday of next week.  The ASDC and DNC are excited about the opportunity that is being created for partnership and collaboration between the DNC and state parties on this project. 

As always, thanks for all you do,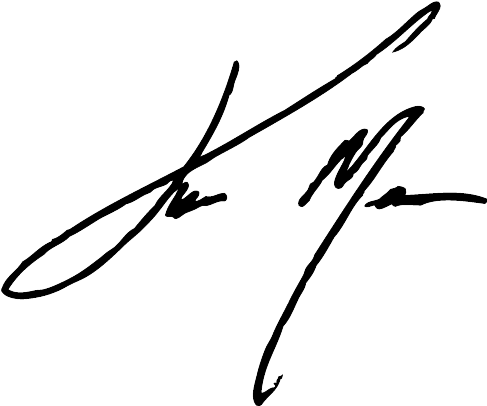 Ken Martin, State Chair*
Minnesota Democratic-Farmer-Labor Party
*President of the Association of State Democratic Chairs and Vice Chair of the Democratic National Committee
 
---
WHAT'S IN THIS EMAIL

Member of the Week
Digital Leader Board 
---
MEMBER OF THE WEEK


Trav Robertson, Chair of South Carolina Democratic Party
 
Trav Robertson is one of the most seasoned and consistently successful political operatives in the Southeast. Trav has run campaigns at every level of American politics; from the State Senate to the U.S. House of Representatives and the American Presidency.

The list of folks he's helped put in office is long – and starts with SC State Treasurer Grady Patterson, who returned to office in 1997 with Trav's help. Trav served with him as either his campaign director or Deputy State Treasurer until 2007. Trav also helped elect Congressman John Spratt in South Carolina's Fifth District, directing the Congressman's efforts in 2000 and 2004, before becoming Governor Bill Richardson's Iowa Field Director during the Democratic Primary of 2008. Trav received national recognition for piloting Congressman Spratt to a 65% win in a state that had previously elected President Bush with 65% of the vote.

The Anderson native cemented his reputation as one of the region's most sought after political consultants when he directed President Obama's 2008 campaign in South Carolina and managed Vincent Sheheen's gubernatorial campaign in 2010, falling just 58,000 votes short of sending Vincent to the Governor's Mansion in Columbia.

When Oklahoma needed new leadership to bring modern campaign infrastructure and technology to an underperforming party structure, Trav was a natural choice and in just three years he delivered transformative results. He returned to South Carolina in 2015 and recently helped elect Mia McLeod to the State Senate, where she is just the third African-American woman to serve.
 
---
---
DIGITAL LEADER BOARD
FACEBOOK Likes:
Florida Democratic Party - 229,488

Texas Democratic Party - 193,761

Democrats Abroad - 86,536

Connecticut Democratic Party - 86,229

Michigan Democratic Party - 50,644
FACEBOOK Increased Likes:
Texas Democratic Party- 889

Connecticut Democratic Party- 844

North Carolina Democratic Party- 502

Oklahoma Democratic Party- 363

Montana Democratic Party- 350
FACEBOOK Percent Increased Likes:
Montana Democratic Party- 3.40%

North Carolina Democratic Party- 1.68%

Oklahoma Democratic Party- 1.58%

Connecticut Democratic Party- 0.99%

Alabama Democratic Party- 0.59%
TWITTER Followers:
Florida Democratic Party- 52,627

Texas Democratic Party- 37,995

Connecticut Democratic Party- 37,027

California Democratic Party- 22,211

Ohio Democratic Party- 21,705
TWITTER Increased Followers:
Florida Democratic Party- 256

Texas Democratic Party- 222

Pennsylvania Democratic Party- 154

Washington State Democratic Party- 111

Tennessee Democratic Party- 88
TWITTER Percent Increased Followers:
South Carolina Democratic Party- 1.17%

Washington State Democratic Party- 0.87%

Montana Democratic Party- 0.86%

Illinois Democratic Party- 0.85%

Tennessee Democratic Party- 0.85%