search
attachments
weblink
advanced
Overview
Content Tools
Activity
Dear DNC Member,
Please find shareable content for your social media networks regarding some of the trending topics of the week below.

As always, please let us know if there is anything else we can do to be helpful. Have a great weekend!
Yours,
Jason
––––––––––––––––––––––––––––
Jason Rae
Secretary
Democratic National Committee
 
xxxxxxxxxxxxxxxxxxxxxxxxxxxxxx
 
Twitter Posts to Share:

Share on Twitter.


Share on Twitter.


Share on Twitter.


Share on Twitter.


Share on Twitter.


Share on Twitter.


Share on Twitter.
Dear DNC Member,
Please find shareable content for your social media networks regarding some of the trending topics of the week below.

As always, please let us know if there is anything else we can do to be helpful. Have a great weekend!
Yours,
Jason
––––––––––––––––––––––––––––
Jason Rae
Secretary
Democratic National Committee
 
xxxxxxxxxxxxxxxxxxxxxxxxxxxxxx
 
Twitter Posts to Share:

Share on Twitter.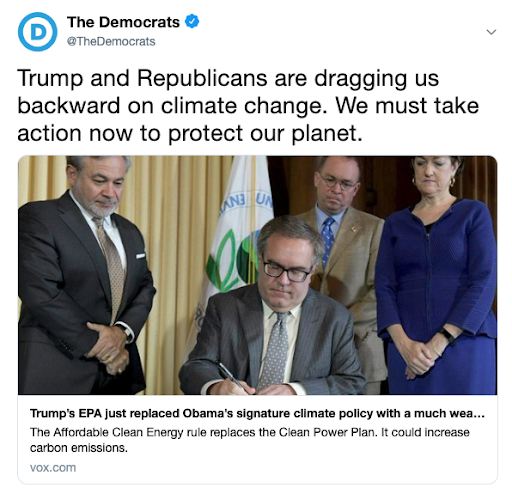 Share on Twitter.


Share on Twitter.


Share on Twitter.


Share on Twitter.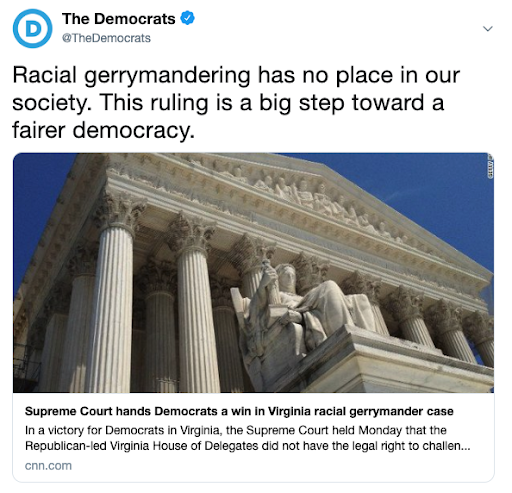 Share on Twitter.


Share on Twitter.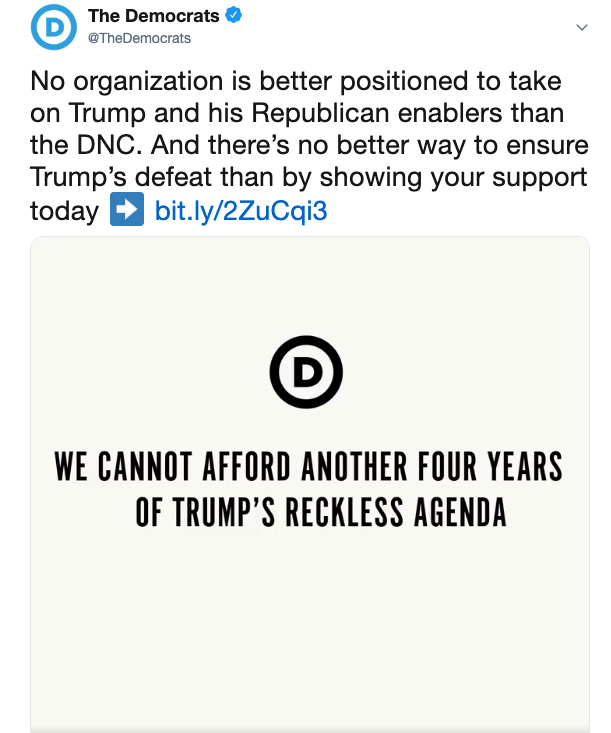 Share on Twitter.
New Campaign, Same Broken Promises To Working Families
Trump promised to save manufacturing jobs and raise workers' paychecks, but he didn't. Trump said he'd make America great, but he's only made it great for big corporations and the ultra-wealthy. While Trump will spend the next year lying about the promises he's kept, the question voters need to ask is: What's he done for me? When it comes to working families, the answer is nothing. He's only made it worse.
Trump promised to make America great – but he's only made it great for the ultra-wealthy and big corporations.
Trump promised to save manufacturing jobs and plants – he didn't.
Trump promised to boost workers' paychecks – he didn't.
Trump promised to fight for the forgotten men and women – instead he gave huge tax cuts to the rich and big corporations at the expense of working families.
Trump has threatened working families' economic security and rolled back safety protections and programs that support workers.
As Trump relaunches his campaign in Orlando today, here's what the local paper has to say: "There's no point pretending we would ever recommend that readers vote for Trump."
Orlando Sentinel Editorial: Our endorsement for president in 2020: Not Donald Trump
Donald Trump is in Orlando to announce the kickoff of his re-election campaign.
We're here to announce our endorsement for president in 2020, or, at least, who we're not endorsing: Donald Trump.
Some readers will wonder how we could possibly eliminate a candidate so far before an election, and before knowing the identity of his opponent.
Because there's no point pretending we would ever recommend that readers vote for Trump.
After 2½ years we've seen enough.
Enough of the chaos, the division, the schoolyard insults, the self-aggrandizement, the corruption, and especially the lies.
So many lies — from white lies to whoppers — told out of ignorance, laziness, recklessness, expediency or opportunity.
Trump's capacity for lying isn't the surprise here, though the frequency is.
It's the tolerance so many Americans have for it.
There was a time when even a single lie — a phony college degree, a bogus work history — would doom a politician's career.
Not so for Trump, who claimed in 2017 that he lost the popular vote because millions of people voted illegally (they didn't). In 2018 he said North Korea was no longer a nuclear threat (it is). And in 2019 he said windmills cause cancer (they don't). Just last week he claimed the media fabricated unfavorable results from his campaign's internal polling (it didn't).
According to a Washington Post database, the president has tallied more than 10,000 lies since he took office.
Trump's successful assault on truth is the great casualty of this presidency, followed closely by his war on decency.
Trump insults political opponents and national heroes alike with middle-school taunts. He demonstrates no capacity for empathy or remorse. He misuses his office to punish opponents, as when he recently called for a boycott of AT&T to get even with his least favorite media outlet, CNN. He tears down institutions, once airily suggesting the U.S. should try having a leader for life as China now allows. He seems incapable of learning a lesson, telling an ABC interviewer last week — just two months after Robert Mueller's report on election interference was released — that he would accept dirt on an opponent from Russia or China.
(MORE)

Welcome to the DNC Member Monthly
From the Office of the Secretary, we would like to wish you all a happy Pride Month and Immigrant Heritage Month! In recognition of the 50th Anniversary of Stonewall, the DNC would like to reaffirm its commitment to working alongside the LGBT+ community. This Immigrant Heritage Month, we're also reminded of the contributions of hardworking people that come to our country in search of a better life. We celebrate our nation's progress and rededicate ourselves to the fight for equality.

Below, you'll find DNC news clips, a Monthly Member Spotlight of LGBT Caucus Chair Earl Fowlkes, and details on important events on the horizon. Enjoy!
DNC Member News
Congratulations to Kylie Oversen on her recent engagement!
Congratulations to Eric Johnsonon his recent inauguration as Mayor of Dallas, Texas.
Our thoughts are with the loved ones and friends of late Nebraska Democratic Party Vice Chair, Frank LaMere.
Monthly Member Spotlight
Earl Fowlkes Jr.
Role: DNC Member, LGBT Caucus Chair
State: Washington, D.C.
How long have you been a member of the DNC?
I have been a member of the DNC since July, 2009.

What got you involved in the Democratic Party to begin with?
I had worked on various Democratic Campaigns since the 1990s when I realized that the Democratic Party was the only party that came closest to caring about issues that were important to me and my community: access to affordable Health care, discrimination, the environment, returning citizens, etc. 

What do you do professionally?
I am the President/CEO of the Center for Black Equity in Washington, DC which is a Black LGBTQ nonprofit that works with fifty-five Black Gay Pride organizations around the world. I also Chair the Washington DC Commission on Human Rights. 

What do you like to do outside of the DNC?
I love to travel, anything historical, and my former hometown teams - the Philadelphia Phillies and Eagles.
---
Welcome to the DNC Family
Adrian Fontes, DNC Member, National Democratic County Officials
Ron Galperin, DNC Member, National Democratic Municipal Officials
Candace Mumm, DNC Member, National Democratic Municipal Officials
Rusty Hicks, Chair, California Democratic Party
Paula Hawks, Chair, South Dakota Democratic Party
Randy Seiler, Vice Chair, South Dakota Democratic Party
Ben Wikler, Chair, Democratic Party of Wisconsin
Felesia Martin, Vice Chair, Democratic Party of Wisconsin
Thank You for Your Service
Arlanda Williams, Outgoing DNC Member, National Democratic County Officials
Anita Bonds, Outgoing DNC Member, National Democratic Municipal Officials
Ann Tornberg, Outgoing Chair, South Dakota Democratic Party
Bill Roe, Outgoing Vice Chair, South Dakota Democratic Party
Suzie Nakasian, Outgoing DNC Member, National Democratic Municipal Officials
Martha Laning, Outgoing Chair, Democratic Party of Wisconsin
David Bowen, Outgoing Vice Chair, Democratic Party of Wisconsin
Daniel Quitugua, Outgoing Vice Chair, Democratic Party of the Northern Marianas
Bryce Bennett, Outgoing Vice Chair, Montana Democratic Party
EVENTS ON THE HORIZON
Join us at these upcoming events!
June 28-29: Rules & Bylaws and Executive Committee Meeting in Pittsburgh, Pennsylvania

July 30-31: Rules and Bylaws Committee Meeting in Washington, DC

August 22-24: DNC Summer Meeting in San Francisco, California

October 16-17: 

Women's Leadership Forum Conference

 in Washington DC
NEW DIGITAL AD: New Campaign, Same Broken Promises
Today, the DNC War Room released a new targeted digital ad to counter Trump's campaign relaunch and to control the narrative leading into his rally tonight. The ad shows how Trump's new campaign will make the same broken promises he made in 2016.
IN THE BATTLEGROUNDS:
Democrats Slam Trump's ReLaunch & Record of Broken Promises
As Trump relaunched his campaign, across the battlegrounds voters are reading about his toxic agenda and record of broken promises --  including his efforts to gut coverage for preexisting conditions, his tax scam that could jeopardize Medicare and Social Security in order to give his rich and powerful friends a handout, and the good-paying jobs Americans have lost under his watch.
See for yourself:
(FL) Florida Politics: "Democrats united Tuesday morning blasting President Donald Trump as wrong for Florida on issues ranging from health care to hurricane response, and from women's issues to climate change in preparation for his 2020 reelection campaign kickoff rally in Orlando."
(FL) Florida Phoenix: "'Donald Trump is a threat to the livelihoods of thousands of Floridians and must not be given a second term,' warned U.S. Rep. Val Demings from Orlando. 'Donald Trump's obsession with gutting (health care) protections is not only reckless, it's dangerous,' [...] Soto, the first Congressman of Puerto Rican descent elected from Florida, blasted Trump for having the 'audacity' to begin his reelection campaign from Central Florida, saying he is no friend of the Puerto Rican community in Florida – or to the island itself.'"
(FL) Florida Politics: "'After spending his entire Presidency threatening healthcare coverage for pre-existing conditions and looking out for his rich and powerful friends at the expense of hardworking Floridians, Orlando voters think Trump is toxic,' said Juan Peñalosa, executive director of the Florida Democratic Party."
(FL): Telemundo: "Según Juan Peñalosa, director ejecutivo del Partido Demócrata de Florida, una encuesta realizada la semana pasada entre 565 personas indicó que los votantes de Orlando 'piensan que Trump es sumamente tóxico' y lo esperarán mañana "con un simple mensaje Florida te derrotará en el 2020.'"
(WI) Wisconsin Public Radio: "The new head of the Democratic Party of Wisconsin says health care will be 'front and center' in the party's campaign to defeat President Donald Trump."
(WI): Journal-Sentinel: "In a conference call with reporters Monday, state Democratic chair Ben Wikler said Trump had 'betrayed' working people in Wisconsin on three main issues: health care, taxes and trade, saying Trump's tariffs had exacerbated the dire problems of dairy farmers in particular."
(MI) MLive: "Camilleri said layoffs announced by GM earlier this year are an example that the situation isn't as rosy as Trump makes it out to be [...] "People still feel scared, they don't feel like they have economic security and they're worried about the future of the auto industry.'"
(PA) The Tribune: "Democrats countered on Tuesday that Trump's policies haven't paid off for most Pennsylvanians. 'As Donald Trump relaunches his campaign, Pennsylvanians are remembering what a failure the president has been for the commonwealth's working families. His list of broken promises keeps growing, and the damaging effects of his reckless policies become clearer every day,' said Pennsylvania Democratic Party Chairwoman Nancy Patton Mills."
(PA) Sunbury Daily Item: "Democrats countered on Tuesday that Trump's policies haven't paid off for most Pennsylvanians. [...] 'Trump promised better health care costs, a thriving workforce, and bigger paychecks — instead, he tried to gut protections for pre-existing conditions and gave handouts to his rich and powerful friends at the expense of working Pennsylvanians.'"
(NV) Las Vegas Review-Journal: "'In 2018, Nevadans overwhelmingly rejected Trump's toxic policies — like trying to gut coverage for pre-existing conditions and a tax scam that gave handouts to his rich and powerful friends at the expense of the middle class,' said John Santos, western regional press secretary for the Democratic National Committee. 'They'll do the same in 2020 and hold him accountable for his record of broken promises.'"
(CO) Colorado Springs Gazette: "Tom Perez, chairman of the Democratic National Committee, said Trump had failed on his promises for 'better health care, lower drug prices, massive wage increases, and tax cuts for the working class. [...] On issue after issue, he broke his promises.'"
(CO) Denver Post: "Among those not cheering and clapping Tuesday night was Morgan Carroll, chair of the Colorado Democratic Party. 'Colorado has even more reason to reject Trump than the first time,' she said in a statement, accusing the president of 'empty grandstanding,' 'toxic rhetoric' and a 'reckless approach with peoples' lives and liberties.'"
(OH) Lima News: "Democrats are seizing on Trump's record in the first two years of his first term. 'You only need to talk to workers who were laid off at Lordstown to understand the Trump presidency — he makes big promises he has no intention of keeping, and Ohio families get left behind,' said Ohio Democratic Party Chairman David Pepper."
(NH) WMUR: "'No matter who the Democratic presidential nominee is, they will fight for working Americans,' Buckley said. 'Trump's policies only work for those at the top. For the ultra-wealthy, big corporations and lobbyists, there's no question that Trump has made America great, but to the middle class he made campaign promises he simply didn't keep.'"
(IA) The Gazette: "Trump's trade policies and tariffs have crippled the Iowa agricultural sector, hurting not only farmers, but rural communities, Price said. Iowa farmers carry the highest level of agriculture debt in the country and stand to lose $2.2 billion in profits as a result of Trump's policies."
(IA) KCAU: "The statement from the party chairman Troy Price said, 'Iowans understand what's at stake in this election and they're ready for a change… Simply put, Trump's priorities are leaving Iowans behind. His crusade to dismantle the ACA could leave hundreds of thousands of Iowans without accessible insurance, and more than one million Iowans with pre-existing conditions could lose coverage. His economic agenda added trillions of dollars to our national deficit, pushed manufacturing jobs overseas, instituted permanent tax cuts for the top one percent, and left middle-class taxpayers with the tab.'"
DNC on Juneteenth
DNC Chair Tom Perez and DNC Black Caucus Chair Virgie M. Rollins released the following statement commemorating the anniversary of Juneteenth, when slaves in Galveston, Texas received the news that the Civil War had ended and they were free at last:
"Today, we celebrate Juneteenth, the day enslaved African Americans throughout the Confederacy received the long-awaited news of their freedom. But while we recognize the progress our nation has made, we also know that the scars of slavery and segregation have not fully healed. African Americans still face injustices every day, in all areas of our society – from voter suppression and racial gerrymandering, to pay gaps and predatory lending, to police brutality and sentencing disparities. As we commemorate the day freedom's call reached Galveston, let us continue to be vigilant against discrimination and bigotry, and let us recommit ourselves to the cause of justice and equality for all Americans – no matter the color of their skin."
FIRST --
As we head into the summer, the DNC Disability Council has some exciting news! On July 23, we will be joined by Governor Kate Brown for a grassroots fundraiser in Portland, OR. Can you join us?  
Earlier this year, Governor Brown signed HB2839 into law, which prohibits discrimination against individuals with disabilities seeking organ transplants.
Governor Brown's tireless advocacy for the disability community extends to the workplace as well. In her proclamation to declare October 2018 National Disability Employment Awareness Month in Oregon, Brown stated: "Workplaces welcoming talents of all people, including people with disabilities, are a critical part of our efforts to build an inclusive community and strong economy. In the spirit of the Americans with Disabilities Act (ADA), Workforce Innovation and Opportunities Act (WIOA), Individuals with Disabilities Education Act (IDEA) and Oregon's Employment First initiative, we can improve and expand access to education and opportunities for people with disabilities to integrate into the workplace."
We hope you can join us on July 23 or sponsor an attendee and support critical DNC programs by contributing at the link above. Thank you for the work you do for the Disability Council and feel free to reach out to PaolinoJ@dnc.org if you have any questions about the event or the council.
Best,
Joey
Joey Paolino
Disability Council Deputy Director
Democratic National Committee
Dear DNC Member,
Please find below Chair Perez's Medium article on Climate Change and the 2020 Debates. 

Yours,
Jason
––––––––––––––––––––––––––––
Jason Rae
Secretary
Democratic National Committee
 
xxxxxxxxxxxxxxxxxxxxxxxxxxxxxx
 
Climate change is an urgent threat to our nation and our planet. It imperils our children and grandchildren's future, and it disproportionately affects our most vulnerable communities. That's why, beginning in 2017, I made clear to our media partners that the issue of climate change must be featured prominently in our debates. That didn't happen in 2016 — and it was wrong.

I'm not new to this issue, either. I'm proud of my record on environmental justice as labor secretary and head of the DOJ's Civil Rights Division under President Obama. And I'm unwavering in my commitment to tackling climate change and the many other issues it affects.

I've continued that commitment as DNC Chair. That's why I've made sure the DNC is constantly talking about climate change. I personally talk about it regularly; we include it as a staple of our messaging to millions of Americans, from social media posts to direct mail; and I have the utmost confidence that, based on our conversations with networks, climate change will be discussed early and often during our party's primary debates.

These debates are an opportunity to see our candidates engage on a range of issues that matter to the American people and that the next president will have to tackle — from combating climate change and reforming our criminal justice system, to creating good-paying jobs and ensuring access to affordable health care for everyone, protecting Dreamers and fixing our broken immigration system, reducing gun violence and making college more affordable, and fighting this administration's vicious attacks on voting rights, LGBTQ rights, and reproductive rights.

We have received more than 50 requests to hold debates focused on these important issues and many others. And we knew it would be unfair and unrealistic to ask the candidates to participate in so many. (This is not a new problem; in fact, in past Democratic primaries, candidates were frustrated by unwieldy debate schedules, leading the DNC to make reforms in future cycles.)

That's why when I ran for this job, I promised we would set out the debate parameters before we knew the field of candidates, so there would be no question of our impartiality. I've kept that promise.

When we began engaging with presidential campaigns in February of this year, we articulated the terms of engagement clearly and unequivocally. We outlined a schedule unprecedented in scope, featuring back-to-back nights of debate in primetime, with more than one pathway to the stage. We made it clear that the DNC would hold 12 sanctioned debates this cycle focused on a range of issues, and that candidates participating in unsanctioned debates would not be invited to participate in the next DNC-sanctioned debate. We encouraged candidates to augment discussions of these issues through forums and town halls, and we gave straightforward guidance to campaigns and sponsoring organizations about what constitutes a forum. Every single campaign was informed of these rules at their initial briefing with the DNC; not a single one of them objected.

To amend these rules now, after having enforced them throughout this primary process, would be putting our thumb on the scale. As Chair of the DNC, I am committed to a fair, transparent, and inclusive 2020 Democratic primary process. And I take that commitment seriously. To that end, I concluded the DNC could not allow individual candidates to dictate the terms of debates or limit the topics discussed.

We learned a valuable lesson in 2016 that, in order to ensure the strength of our party and the trust of our voters, the DNC must remain neutral in both practice and perception.

If we change our guidelines at the request of one candidate who has made climate change their campaign's signature issue, how do we say no to the numerous other requests we've had? How do we say no to other candidates in the race who may request debates focused on an issue they've made central to their own campaigns?

Already, a number of organizations and networks have hosted their own issue-based forums and town halls — and I hope and expect more of these will take place in the coming months. Nobody is prohibited from participating in a DNC-sanctioned debate because they participated in a climate change forum or town hall. And combined with our unprecedented debate format, our candidates have more opportunities than ever to communicate their values and vision to the American people.

Over the past year, we've taken many actions to grow our party, restore people's faith, and return power to the grassroots. We've expanded the use of primaries, made caucuses more accessible, reduced the influence of superdelegates, and increased the transparency of the DNC's budget and operations.

When all is said and done, I'm confident that we will meet our North Star test of ensuring that the primary process was fair to everyone, that our debates focused on the key issues, and that the American people will know the Democratic Party has their back. I'm equally confident that climate change will receive more attention than ever before — and deservedly so.

We have shared values and shared goals, and we must never lose sight of our number one priority: defeating Donald Trump. As I said when I took this job, our unity is our greatest strength and Trump's worst nightmare. And the DNC will continue to provide a fair and critical platform for voters to evaluate our exceptional candidates and their visions for the future.
Trump's Playbook: Claim Credit For Another Bogus Deal
After recklessly threatening to impose tariffs on Mexico, Trump is now falsely claiming credit for a deal with Mexico that won't solve anything at all. This is Trump's playbook: Manufacture a crisis, then falsely claim credit for reaching a solution that won't actually change anything.
Instead of working on serious proposals to address our nation's most pressing needs, all Trump has done is make "permanent uncertainty great again."
Trump's own administration confirmed his "new" deal with Mexico largely consists of provisions that were already agreed to months ago.
New York Times: "The deal to avert tariffs that President Trump announced with great fanfare on Friday night consists largely of actions that Mexico had already promised to take in prior discussions with the United States over the past several months, according to officials from both countries who are familiar with the negotiations."
Trump claimed Mexico had agreed to large purchases of agriculture, but Mexican officials say there was no such agreement.
Bloomberg: "Three Mexican officials said Saturday they were not aware of any side accord in the works, and that agricultural trade hadn't been discussed during three days of negotiations in Washington that culminated in a joint communique late Friday."
To try and save face after his bogus deal became transparent, Trump claimed Mexico made secret concessions that he'd announce at a later date.
New York Times: "President Trump asserted on Sunday that there were secret, undisclosed elements to his new immigration agreement with Mexico as he sought to deflect criticism that he achieved less than he had claimed with his threat to impose punitive tariffs."
Dear DNC Member,
 
I hope that your week is going well. We wanted to make sure that you were the first to know that today we are announcing that our July Presidential Primary debate, scheduled for July 30 and 31 in Detroit, MI will be taking place at the Fox Theater. 
 
As a reminder, our June debates, scheduled for June 26 and 27, is taking place in Miami at the Adrienne Arsht Center for the Performing Arts of Miami-Dade County. 
 
Have a great week!
Yours,
Jason
––––––––––––––––––––––––––––
Jason Rae
Secretary
Democratic National Committee
 
xxxxxxxxxxxxxxxxxxxxxxxxxxxxxx
June 7, 2019
NEWS OF THE DAY
Jobs Day
One-Year Anniversary of Trump's Health Care Attack
Trump's European Trip
Democratic Party Agenda
DNC WAR ROOM
2020 Census
Trump's Lawlessness
Trump Doubles Down on Failed Border Strategy
House Hearings In Mueller Investigation
Trump's Tax Returns
Trump's Economy
NEWS OF THE DAY
Jobs Day
Donald Trump's reckless policies continue to damage our economy. Job growth fell well short of expectations, wage growth has slowed, and health care premiums continue to skyrocket.
But while millions of working families feel left behind, Trump and the Republican Party have done nothing but reward their wealthy friends.
The American people have had enough of this disastrous administration. They're hungry for leadership that puts working families first, and they know the Democratic Party has their backs.
We're fighting for good-paying jobs, affordable housing and health care, access to a quality education, and the chance to retire with dignity. We're fighting to build a brighter future for all Americans, not just a wealthy few.
That's why millions of voters elected Democrats across the country last November, and that's why they'll turn ballots blue again in 2020."
One-Year Anniversary of Trump's Health Care Attack
One year ago today, the Trump administration launched an all-out assault to take away protections for people with preexisting conditions and make health care more expensive for hardworking families.

The cruelty of this administration knows no bounds, and so long as they remain in power, they will make it their mission to take health care away from as many Americans as possible.
Democrats believe health care is a right, not a privilege – and so do the American people. We believe no one should be discriminated against because they're sick or have ever suffered from a preexisting condition.

That's why we fought to pass the Affordable Care Act. That's why we've fought tirelessly to preserve protections for preexisting conditions and prevent Republicans from sabotaging the law. And that's why we will keep fighting back tooth and nail to protect the health care Americans need and deserve.
This battle is far from over, but Republican leaders should know this: the American people will not forget the GOP's heartless and inhumane policies on Election Day. They will go to the ballot box to make their voices heard by voting Donald Trump and Republicans out of office.
Trump's European Trip
Trump's foreign trip was off to a bad start before he even touched down in the United Kingdom.
The United Kingdom is one of the United States' closest allies, but that hasn't stopped Trump from insulting its leaders and, once again, embarrassing us on the global stage.

Yesterday morning, in front of a backdrop of the graves of fallen American soldiers, Trump bashed Robert Mueller and Speaker Nancy Pelosi in an interview with Fox News.

Trump insulted London's Muslim mayor and called Meghan Markle "nasty," which is supported by audio of his remarks, despite the Trump team's bizarre insistence it isn't.

Trump has continued to weigh in on and seek to influence other countries' domestic affairs by picking favorites for British prime minister and offering recommendations on Brexit.
Trump ended his taxpayer-funded trip by playing golf at his Doonbeg Golf Club in Ireland, once again reminding us how he has used the office of the presidency to promote his business.
Democratic Party Agenda
Trump attacks Democrats for not getting any work done in Congress. The reality is that Democrats have actually done a lot, but Trump has opposed their legislation and it has stalled in McConnell's legislative graveyard, despite broad support from voters.
Here's a look at some of what Democrats have done:

House Democrats passed the American Dream and Promise Act to provide hardworking immigrants a much deserved pathway to citizenship.

Democrats passed a disaster relief bill.

House Democrats passed the Equality Act to prohibit discrimation based on sexual orientation and gender identity.

House Democrats passed a package of bills to protect people's access to health care and help make prescription drugs more affordable.

House Democrats passed a bill to restore net neutrality.

House Democrats passed the Climate Action Now Act to take action to protect our climate and create economic opportunities.

House Democrats passed legislation to reauthorize and expand the Violence Against Women Act.

House Democrats passed legislation to require background checks for all gun sales.

House Democrats passed legislation to help close the gender pay gap.

House Democrats passed historic anti-corruption reform and provisions to strengthen our election systems.
While Democrats are working for the American people, what has Trump done lately?
DNC WAR ROOM
2020 Census
House Democrats plan to hold contempt votes for Attorney General William Barr and Commerce Secretary Wilbur Ross for refusing to comply with subpoenas related to the Oversight Committee's investigation of the census citizenship question.

Barr and Ross had until Thursday to comply with Democratic subpoenas sent two months ago.
Newly released documents showed that the Trump administration added a citizenship question to the U.S. Census in a politically motivated attempt to help Republicans and suppress minority votes.

We now know that the architect of GOP gerrymandering, who was paid over $2 million by the RNC, was behind Trump's push to add a citizenship question to the 2020 census.

The documents said it "would clearly be a disadvantage to the Democrats" and "advantageous to Republicans and Non-Hispanic Whites."
The census is a constitutionally mandated count of all U.S. residents, not a political tool for Trump to push his agenda and disempower Latinos and other people of color.
Adding a citizenship question to the census is an obvious attempt to keep immigrant communities-- including both citizens and non-citizens-- from having proper representation and resources.

Trump and Republicans are all but guaranteeing an inaccurate count that will jeopardize critical resources for communities across the country.

The Trump administration's plan violates the constitutional mandate that we count the U.S. population accurately.
The way that the Trump administration added the citizenship question to the census also violated federal law -- a fact Wilbur Ross then tried to cover up.

Kris Kobach and Steve Bannon pitched Ross on adding a citizenship question, and likely did so out of "discriminatory animus," facts Ross deliberately misled Congress about.
The results of a properly performed census are incredibly valuable to communities across America, who depend on an accurate count both for their own planning and to receive their fair share of nearly $900 billion in federal health, education, and other funding.
We believe the Census Bureau should have the resources needed to prepare for and conduct a cost-effective, complete and accurate census, as well as improve counting segments of the population that are historically and persistently undercounted.

This means communities of color, immigrants, LGBT people, young children, those with disabilities, and rural and low-income populations.

A new study found that more than 4 million Americans could be left out of the 2020 census because of mismanagement, underfunding, and the addition of a citizenship question.

The 2020 census could lead to the worst undercount of Black and Latino Americans in 30 years.
We can't stress just how important it is that the census is conducted by the book. The data coming out of this next census will be used as part of the redistricting process.
Trump's Lawlessness
The Mueller report painted a damning picture of a president obsessed with obstructing the Russia investigation, and trying to cover up the truth from the American people.

Trump and his allies have since tried to obstruct multiple congressional investigations into him and his campaign.



Trump has spent most of his presidency trying to undermine the Russia investigation.

Trump fired James Comey and attempted to fire Robert Mueller.

Trump repeatedly tried to intimidate former Attorney General Jeff Sessions into "unrecusing" himself from the investigation or resigning so Trump could have a loyalist oversee it.

Trump lied and instructed others to lie about his actions.

Trump has tweeted and complained in every possible venue about the investigation and attempted to smear Robert Mueller to try to swing public opinion against the Russia probe.



Trump has even repeatedly instructed his administration to investigate and prosecute his political enemies -- a stunning abuse of power.

This is a clear tactic to try to distract from Mueller's findings and Trump's efforts to cover up the truth.



Nobody is above the law. That includes Donald Trump.

House Democrats will continue to perform their constitutional duty and provide oversight as an equal branch of government.
Trump Doubles Down on Failed Border Strategy
Trump doubled down on his cruel, chaotic and failed immigration strategy by recklessly threatening tariffs on Mexico.

Even Republicans oppose Trump's reckless proposal. Republicans in Congress are reportedly looking to block his tariffs from going into effect.
Democrats and Republicans can agree that our current immigration system is broken. But what we need is bipartisan comprehensive immigration reform. And right now all we've seen from the Republican Party are proposals to detain children for even longer and limit asylum for those fleeing violence and persecution.  
Trump's immigration policies have been a complete failure -- and they've made the problem much, much worse. For almost two and a half years, he's put children in cages and talked about a wall, but done nothing to address the real problems in our immigration system. And he's made us less safe.

At least six migrant children have died in U.S. custody or soon after being released over the past eight months.

Young migrant children who had been separated from their families were kept in vans for up to 39 hours waiting to be reunited with their parents, and the Trump administration eliminated education and legal aid programs for unaccompanied migrant children.

The DHS inspector general found that several ICE facilities did not meet health and safety standards as immigrants have been detained in unsanitary conditions.
Democrats are making clear that we need a better strategy:

We need a fairer and more efficient process for considering asylum claims that protects those who are eligible and deters those who are not.

We need to use the substantial border funding provided in the last budget bill on border technology, ports of entry, more immigration judges, and to humanely screen and process families and children at the border.

We need to address the violence and instability that is causing people to flee their home countries in the first place. That includes working with our Central American partners to reinstate regional refugee and resettlement programs, without cutting off all access to asylum.



The last thing we need to do is give the Trump administration more authority or more funding to pursue its chaotic and dangerous immigration agenda. We urge Republicans to work with Democrats on smart strategies that put our security and humanity first.



Historically, immigration reform has been a bipartisan proposition. But what Trump and many Republicans are proposing right now isn't reform. It won't address the problems we see now, and it doesn't put our security or our humanity first.



We can fix our immigration system if Republicans come to the table and work with Democrats in good faith.
House Hearings In Mueller Investigation
House Democrats announced that they will hold a series of hearings to continue to examine the contents of the Mueller report and Trump's obstruction of justice.

Former Nixon White House Counsel John Dean is scheduled to testify next week. Dean has experience with criminal investigations and White House cover-ups.

John Dean was one of more than 1,000 former federal prosecutors to sign on to a letter stating that Trump would have been indicted if he were not president.
Hearing from these experts is only the beginning and part of the House's ongoing work. House Democrats are not wasting any time in beginning hearings, while they continue to work to have Don McGahn and Mueller himself testify.

The House will also vote next week to hold Barr and McGahn in contempt of Congress for defying congressional subpoenas.
In his press conference last week, Mueller made clear that if the special counsel's office had confidence that the president clearly did not commit a crime, then they would have said so.

Mueller stated that his team operated under DOJ guidelines that a sitting president could not be indicted, and so they did not make a determination as to whether Trump committed a crime.

Barr previously claimed that the OLC opinion was not the reason Mueller didn't find a crime. That wasn't just spin — it was a flat-out lie.

In a Fox News interview last night, Trump said Mueller "made such a fool out of himself" with his public statement clarifying that the president was not "exonerated" of potential obstruction of justice.
It is clear that Trump, Barr, and the rest of his cronies have been trying to cover up the special counsel's findings, even if that means lying to the American people or obstructing congressional investigations.
It is Congress's constitutional duty to conduct oversight as an equal branch of government and, despite Trump's attempts to obstruct House investigation, Democrats will continue to their jobs.
Trump's Tax Returns
Americans deserve to know what's in Trump's tax returns and how financial interests affect how he governs. This is an important step forward in transparency, after Trump has tried to keep his returns secret.

Trump promised on the campaign trail that he'd release his returns. And a majority of Americans still want him to release them.
Trump's Treasury Department broke the law and refused to meet a fourth deadline to release six years of Trump's personal and business tax returns to Congress, this time in response to a subpoena.

Mnuchin claimed that congressional oversight of the president is illegitimate if it does not advance a legislative agenda. This is simply not true.

A confidential IRS memo prepared last fall contradicts the Trump administration's justification for denying Congress's request for Trump's tax returns.
Let's be clear: It is the House's constitutional duty to conduct oversight of the president, and House Democrats have absolute legal authority to request Trump's financial records.

Despite Trump and his administration's lies, the law is crystal clear: the House Ways and Means Committee has the authority to request Trump's taxes. There is no room for ambiguity or interpretation.
The Trump administration's attempts to block the release of Trump's tax returns is an unprecedented step that sets up a constitutional challenge. What is Trump trying to hide?
For two years, Republicans refused to provide any oversight on Trump or his administration. Americans overwhelmingly voted for Democrats in the midterm elections, in part because they wanted to provide a check on the president.

The American people deserve to know what Trump is hiding, and Democrats are going to find out.
Trump's Economy
Trump touts the economy as the greatest in history, but the reality is he has only created an economy that benefits big corporations and the wealthiest Americans at the expense of middle-class families.

While Trump gave massive tax cuts to the rich and big corporations, many middle-class families have actually had to pay more in taxes.

Trump has given large corporations and big banks free rein while gutting protections for consumers and working Americans.
Trump promised a sustained boost to economic growth that hasn't happened. In fact, job growth has actually slowed and is on pace for the slowest year since 2010.

Manufacturing and construction job growth skidded to a near-halt in May in another sign that key sectors of the economy are slowing.
The Trump tax law remains incredibly unpopular because the American people know the truth: it's not benefiting them.
A recent poll confirms the problem with economic growth under Trump's policies: It hasn't benefitted middle-class families, only the richest Americans.

Only 12% of Americans say their family has personally benefited a great deal from the economy under Trump.

A majority of Americans say they have not been helped either much or at all from the economy under Trump.

Only 18% of Americans say that middle-class families have benefited a lot from Trump's policies, while 58% say that wealthy families have benefited a lot.
More Americans say they've had to pay more in taxes than less. Trump's tax cuts are not delivering the results he promised:

Inflation-adjusted wages haven't risen in the last three quarters, and are barely 1% above when Trump took office.

The White House continues to claim that Trump's tax cut is paying for itself, but the federal budget deficit widened to $691 billion in the first half of the fiscal year.

The manufacturing industry is showing signs of a slowdown, with manufacturing growth hitting its lowest level since 2009.

Business investment continues to trend down, with core capital goods orders falling sharply last month, despite the White House saying this was key to the tax cut trickling down to workers.
We know that Trump won't stand up for working families. Trump falsely blamed local union leaders and workers at the General Motors facility in Lordstown, Ohio for job cuts that he vowed to protect, and continues to attack union leaders for calling him out on his broken promises.

Trump prematurely promised to Lordstown workers that jobs were coming back to the shuttered GM factory.

Trump's tax law actually incentivized corporations to offshore jobs.

GM saved hundreds of millions of dollars from Trump's tax law, but used that money to benefit their wealthy shareholders while shuttering factories.
Trump's reckless agenda has created chaos in our economy. From the longest government shutdown in U.S. history -- which cost to the tune of $11 billion -- to his threats to disrupt $1.7 billion in daily trade flow by shutting down the southern border, Trump has made working Americans question the stability of the economy under his volatile presidency.
Democrats will continue to fight for an economy that creates opportunity and raises wages for working families.
Dear DNC Member,
Please find shareable content for your social media networks regarding some of the trending topics of the week below.

As always, please let us know if there is anything else we can do to be helpful. Have a great weekend!
Yours,
Jason
––––––––––––––––––––––––––––
Jason Rae
Secretary
Democratic National Committee
 
xxxxxxxxxxxxxxxxxxxxxxxxxxxxxx
 
Twitter Posts to Share: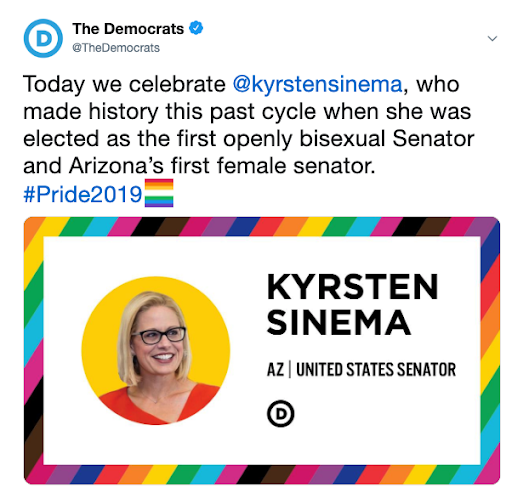 Share on Twitter.


Share on Twitter.


Share on Twitter.


Share on Twitter.


Share on Twitter.

Facebook Posts to Share:
June 7, 2019
DNC Chair Tom Perez to Join Organizing Corps 2020 Welcome Barbecue in Atlanta
Organizing Corps 2020 is an unprecedented, multi-million dollar general election field effort in battleground states.
On Tuesday, June 11, DNC Chair Tom Perez will travel to Atlanta, Georgia to participate in the Organizing Corps 2020 Welcome Barbecue and training kickoff in Atlanta. Perez will be joined by students participating in the landmark program, which is designed to prepare the next generation of organizers in battleground states across the country.
Organizing Corps 2020 is an unprecedented, multi-million dollar investment by the DNC and progressive partners that will recruit, pay, and train young people to work on the 2020 presidential cycle, starting this year --  with a special focus on communities of color.
The program will ensure the eventual Democratic nominee has the support of hundreds of homegrown field organizers ready to hit the ground running in key battleground states and help win the White House in November 2020. More information about the program is available here.
Members of the media interested in attending should RSVP for additional logistics information to gutierreze@dnc.org.
What: Organizing Corps 2020 Welcome Barbecue
Who: DNC Chair Tom Perez and Organizing Corps 2020 Students
When: Tuesday, June 11, 2019, 7:00 P.M. ET
Where: Georgia State University Commons Courtyard, 141 Piedmont Ave. NE, Atlanta, GA